Earlier this year, the Arctic Monkeys released Tranquility Base Hotel & Casino, a concept album set in a casino piano bar on the moon. Now the band's longtime film partner Ben Chappell (who has directed several of their videos) was at the French mansion where they crafted the songs, and this week released a trippy short companion film to the album with a title Warp Speed Chic.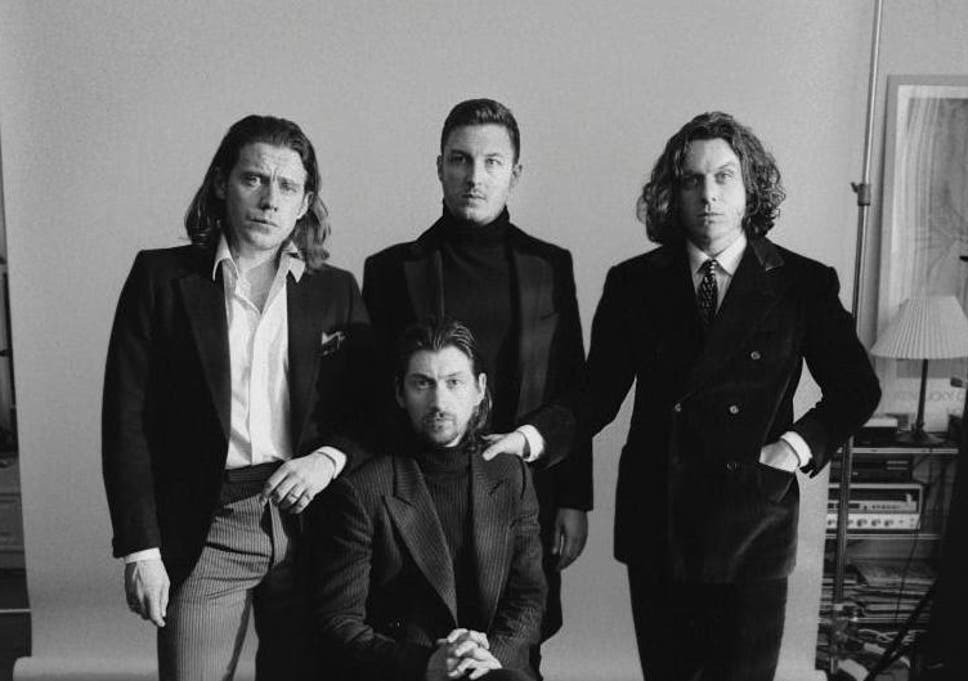 In a statement, Chappell explained that he joined the band in France just as the songs were coming together.
"I was still only hearing bits and pieces of the tunes as they were being recorded," he said. Then, almost a year later, he went to their show in July in Lyon, France, to the film the finished versions. " I put the live songs next to my shots of them recording and found it to be quite nice," he said. "With that as a starting point, I then used James Ford's instrumental mixes of the album and I put an assortment of the images we created for this album overtop, giving a glimpse into the last year and the full progression of Tranquility Base Hotel & Casino."
Director Ben Chappell shot the entire film on a 16mm camera while the band spent time in France crafting the album. "After spending a year documenting Tranquility Base Hotel & Casino I wanted to try and pull it all together in a short film," Chappell said.
The documentary shows the progression of the band recording songs like "The Ultracheese" in a crowded living room, to ultimately performing it onstage, and gives a behind-the-scenes view as the band films the music video for "Four Out Of Five."
The documentary also contains shots of Arctic Monkeys in concert and shooting videos and photos for the album.