Are you looking for luxurious speed supercar? W Motors is a Dubai-based car company, established originally in Beirut, Lebanon in 2012 by Ralph R. Debbas, and their new hypercar Fenyr SuperSport named after Fenrir, a monstrous wolf in Norse mythology, is a definite way to go!
At its core is a lightweight aluminum chassis that's been wrapped in a carbon fiber body complete with rear-opening suicide-style doors. The powertrain worked over by the experts at Ruf, are a 3.8-liter twin-turbocharged flat-6 that delivers 780 horsepower and 708 pound-feet of torque. It's mid-mounted and spins the rear wheels via a 7-speed dual-clutch transmission.
The design is clearly cut from the same cloth as the Lykan Hypersport, though there are subtle elements that help create a more aggressive look, particularly all the extra aero details. The design also looks more polished, especially in the interior which is lined with carbon fiber and Alcantara and utilizes multiple display screens.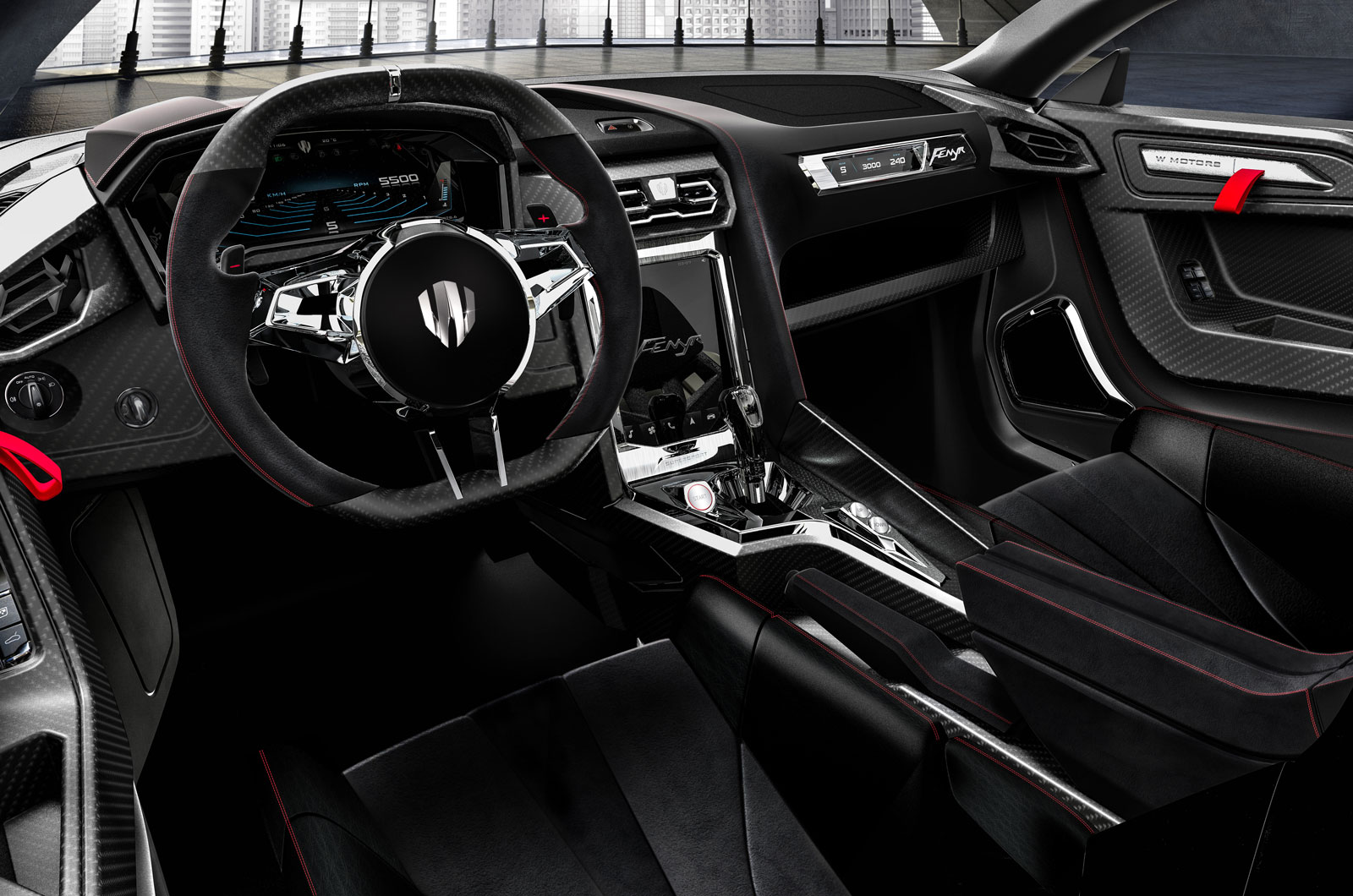 If you're interested, the asking price is a smidge under $1.9 million, or quite a bit less than the $3.4 million Lykan Hypersport. The reason is partially due to the Fenyr Supersport being not as exclusive as the Lykan Hypersport, as W Motors plans to build 25 units versus the 7 Lykan Hypersports that were built.
So what do you say? Isn't a time to buy a new car?