Even if you were only paying partial attention to Kim Jones' Dior Men's debut at Paris Fashion Week, you'll still have clocked the massive KAWS BFF made of 70,000 flowers that towered over the runway. This masterpiece was there to mark Dior's SS19 collaboration with artist KAWS, and it summarized their united aesthetic — a playful approach to luxe-end fashion.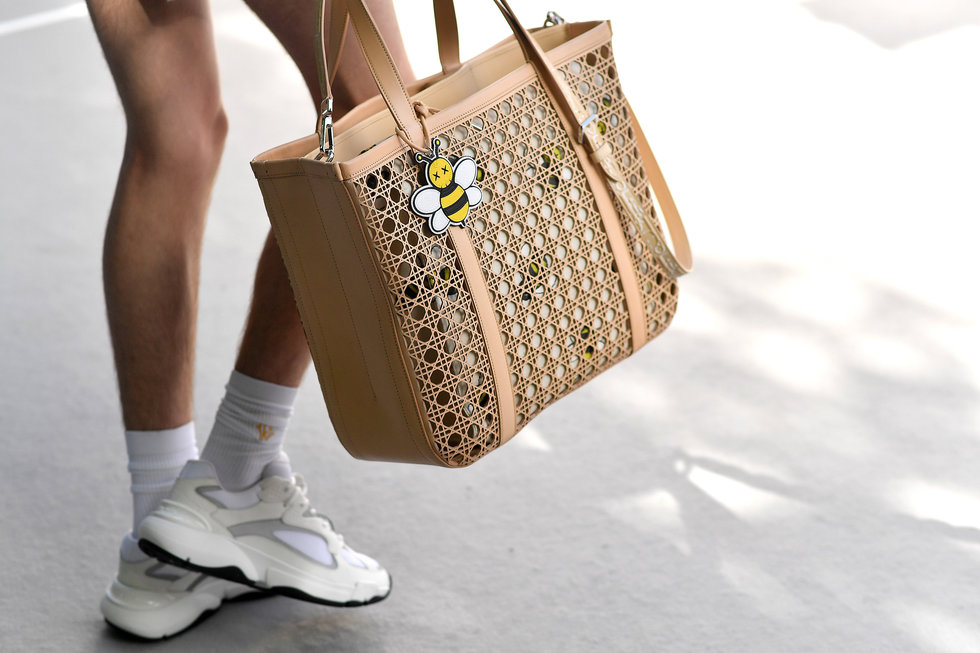 For the collaboration, KAWS reinterpreted the house's signature bee symbol in his distinctive style across a raft of products. The symbol was scattered across Dior's SS19 accessory line, printed in leather as a keyring, hanging off weekend bags and backpacks, on wallets and side bags, or printed as a repeating motif on totes and clutches. But the cooperation is not only in bee symbol. Pink BFF Plushies got the attention of celebrities, too.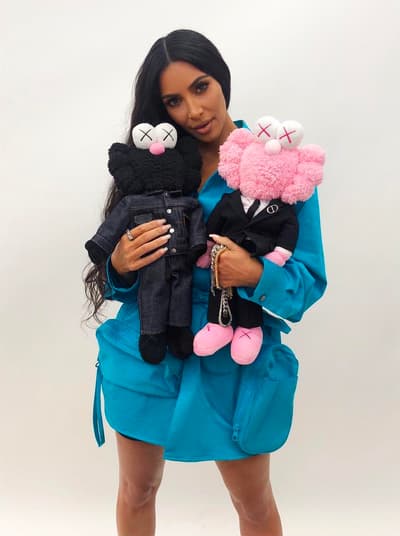 And who is KAWS? He is an American artist and designer living in New York. His work includes repeated use of a cast of figurative characters and motifs. Some of his characters are his own creation whilst others are reworked versions of existing icons. He began as a graffiti artist, moving on to subvertising, and now makes sculpture, acrylic paintings on canvas and screen prints. He also collaborates commercially, predominantly on limited edition toys, and also clothing, skate decks, and other products.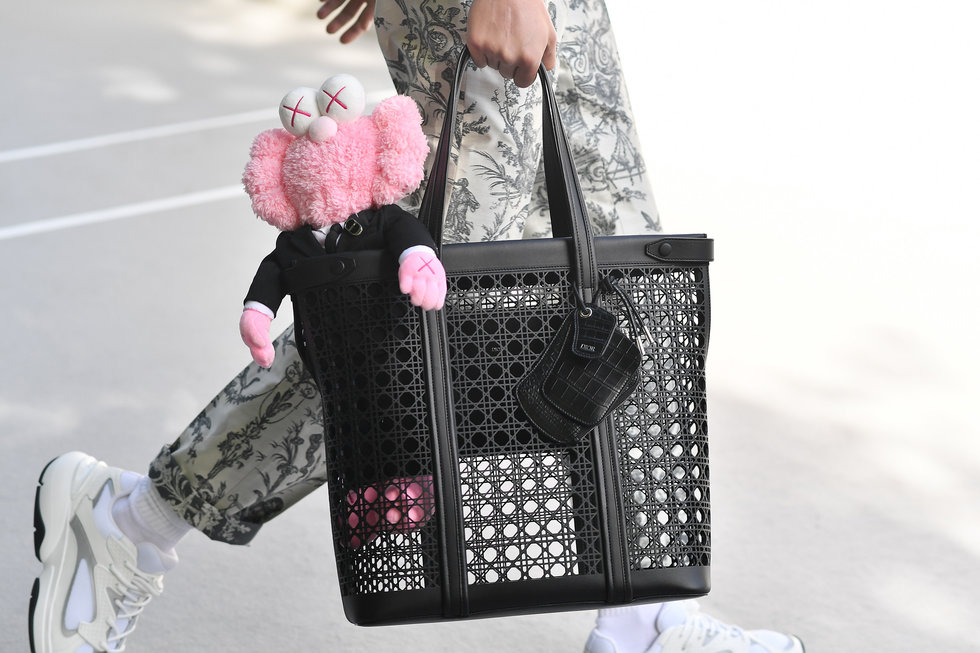 Are you a fan of KAWS? We definitely are. Let's follow his Instagram and join his 1,2 m followers.