This is some of the best music on TV in 2018 picked by movie critics.
Ben Travers, IndieWire
This is some of the best music on TV in 2018. The best score of 2018 belongs to Nicholas Britell for his work on "Succession." The best soundtrack, though, comes from "Dear White People".
April Neale, Monsters & Critics
Hulu's "Handmaid's Tale" just nails it with their closing titles song each episode, especially Kate Bush's "Woman's Work" and Grouper's "I'm Clean Now." Every episode has a short list of pitch-perfect songs for the emotion you are left with as a viewer, and defines the moment as June/Offred is surviving her pregnancy and Gilead is unraveling at the seams, it appears.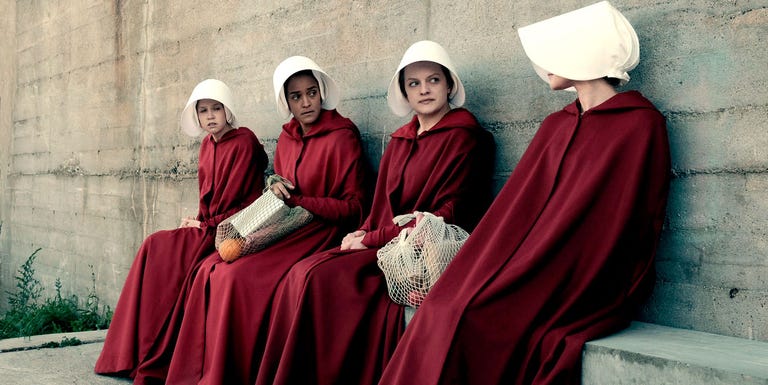 Daniel Fienberg, The Hollywood Reporter
"The End of the F***ing World" as for its remarkable mixture of the '50s and '60s and '70s standards (and some catchy stuff that's more current). It's charming!
Joyce Eng, GoldDerby
I've enjoyed the '90s tunes of "The Assassination of Gianni Versace: American Crime Story" and the era-transporting hybrid mixes on "Unsolved: The Murders of Tupac and the Notorious B.I.G.", which had to tell the story without Pac's and Biggie's music. But if I'm being completely honest, the soundtrack with which I'm obsessed the most is that of everyone's favorite new rom-com "Set It Up."
Diane Gordon, Freelance
GLOW." The songs they incorporate into episodes work as memory devices and emotional button-pushers. "GLOW" music supervisor Bruce Gilbert skillfully chooses songs for their retro vibe and as emotional counterpoints to the storylines.
So ready to watch and listen?