In the Historical Museum from July 11 to October 1 there is an exhibition of pearls from the Museum of Qatar – 100 exhibits, among them the diabodies of the Habsburgs, Rothschilds and Hanoverian royal houses and earrings Elizabeth Taylor.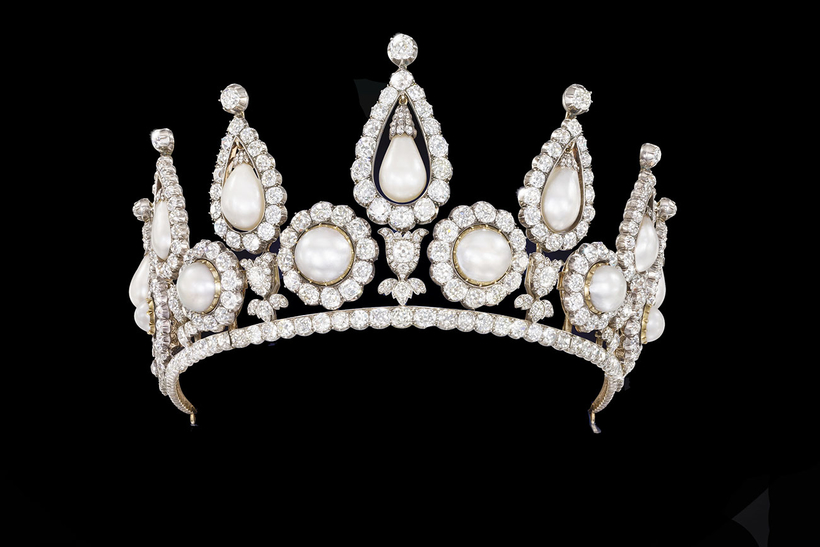 Discovered in 2005, the Qatar Museum were able to collect in record time a collection of masterpieces and jewellery with pearls: from Renaissance baroque pearls to Cartier jewelry, Elizabeth Taylor pearl earrings Bvlgari, a wedding tiara with pearls and diamonds from Lady Hannah Rosberi, nee de Rothschild, which was presented by the groom, Earl Archibald Philippe Primrose. Jewelry experts attribute the authorship of the wedding tiara to Countess Rosebury to the masters of the jewelry house Garrard. In 2011, Lady Rosberi's tiara with 13 large Pacific pearls and diamonds was sold at Christie's auction for £ 1,161,250 and probably immediately left London for Doha.
Placed in the nineteenth-century window shopping malls of the East India Trade Company, a hundred pearl exhibits from the Qatar Museums talk about the development of jewelry design, pearl crafts (there are separate sections on cultured pearls and the Mikimoto brand, sections of river pearls) and the history of pearls in Qatar.
Here you can see the other magnificent pieces from the show: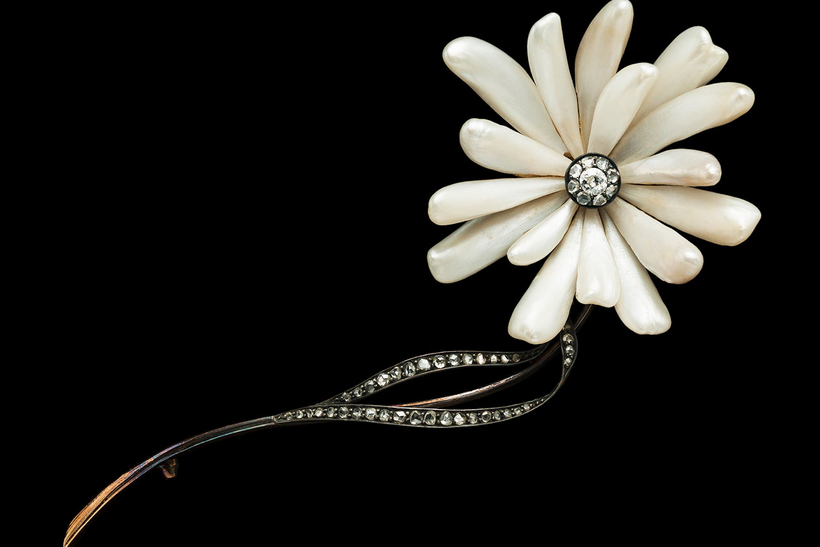 Brooch "Chrysanthemum", pearls from the Mississippi River. Diamonds. Tiffany. 1880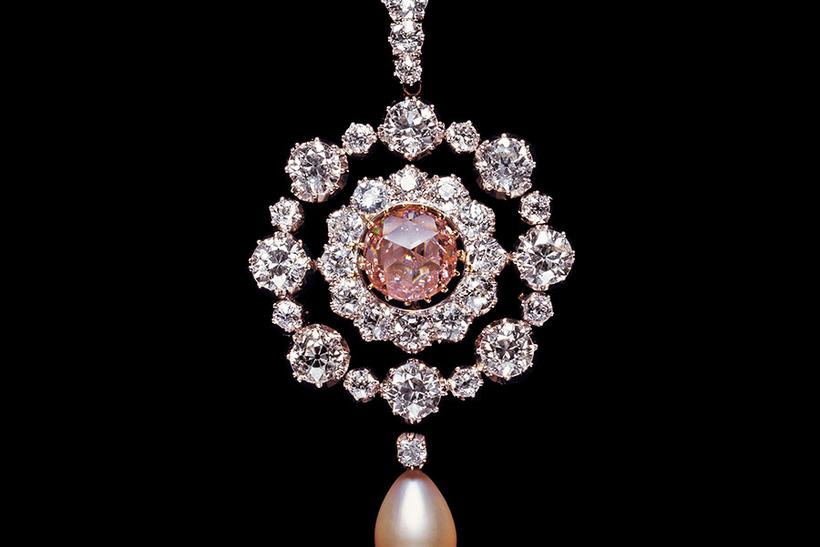 A pendant with a pink diamond and a pink pearl. United Kingdom. 1800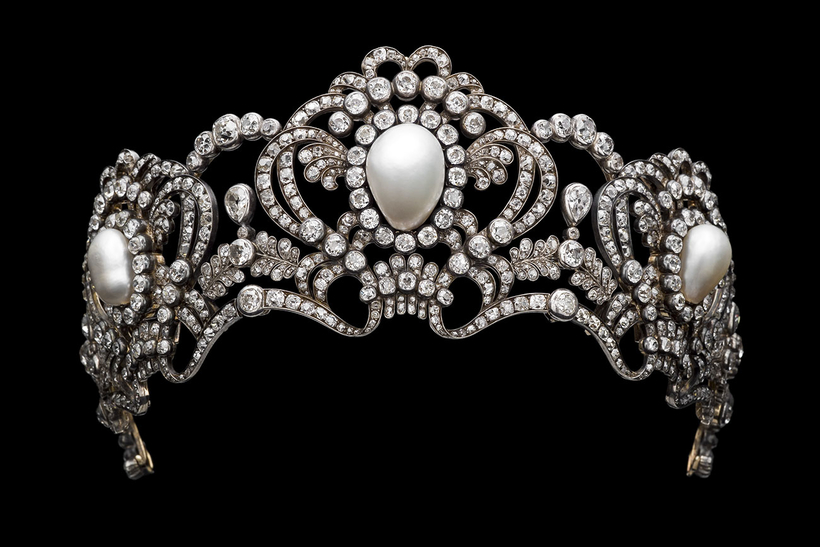 Tiara of the Archduchess of Hapsburg Maria Valeria. Vein. 1913