Alexander Mcqueen indroduces a new collection comprising eight precious fragrances, inspired by the artistry of haute perfumery, innovation and contemporary design.
You can have a scent of Celtic Rose, that is a delicate aromatic floral fragrance. The gentle scent of rain drenched rose petals is restorative, taking care of the heart, while spicy, peppery thorns protect and empower.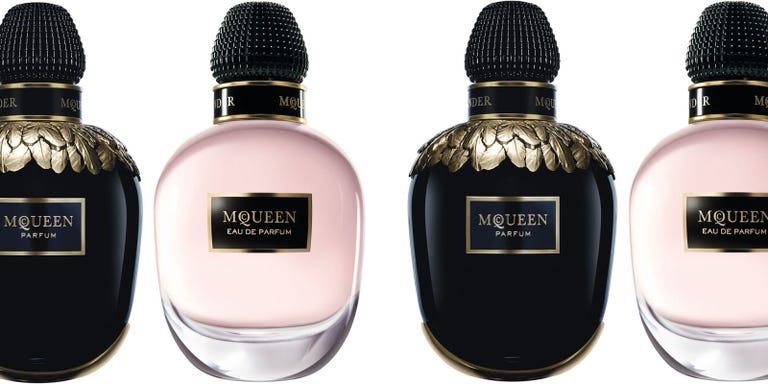 For the woman who blooms in the dark, the Mcqueen Parfum was inspired by the craftsmanship of haute parfumerie, McQueen has created a unique scent made from the precious essence of three night-blooming flowers. Sambac Jasmine is the essence of power and romance. The flower opens under the moon, exuding a sweet and complex aroma until the morning. Tuberose is the warm, intoxicating heart of seduction. A rare and deep extract, it is both regal and forbidden. Ylang Ylang is the mysterious scent of a perfect morning. Most fragrant at first light, its exotic, yellow flowers are potent with a sense of renewal and transformation. Solid, sensual, with the artisan's love of form.
The parfum bottle is a small work of art. A timeless shape, tactile and beautiful in the hand. Gold feathers crown the bottle, reflecting bespoke craftsmanship that is pure McQueen.