Elton John announced Tour Farewell Yellow Brick Road and will wow the crowds in elaborate looks commissioned from Gucci' s Alessandro Michele.
Elton is obsessed with Gucci' s creative director and admires what he does.
The same admiration has Alessandro for Elton John. Alessandro grew up listening to Elton John's music and marveling at his audacious costumes.
"I never wore any make-up," Elton chimes in. "I wasn't glam rock. I wasn't David Bowie. I was me being a blokey guy wearing these clothes. I had to have humour in my costume," says Elton.
As the appreciation of one another's work comes full circle in a Gucci-fication of Elton's tour, prepare for a storm of creativity in Elton's tour costumes.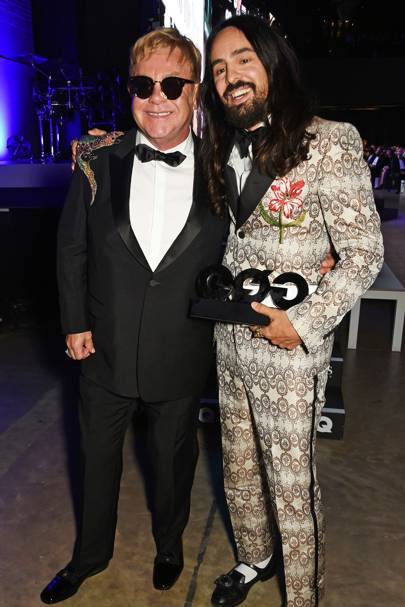 For September Vogue Issue Elton John invited Vogue to his Windsor home to discuss his and Michele' s mutual admiration and working together for his final tour.