Kris Jenner
Kris Jenner, a mother of Kardashians and Jenner Siblings and most of all inexhaustible person, loves cooking so much that she decided to bring her best recipes to us in her cookbook "In The Kitchen With Kris".
Ali Larter
An American actress, who achieved wider fame after her portrayal of video game heroine Claire Redfield in Resident Evil or the series Heroes also released her cookbook with a title "Kitchen Revelry: A Year of Festive Menus from My Home to Yours and shares her passion and knowledge for cooking from her jalapeño cheddar cornbread to crab pots with lemon caper dip, lamb chop lollipops, strawberry mint cake, and for thirsty revelers, her eucalyptus gin martinis.
Sheryl Crow
Sheryl Crow cooking is especially about to feel good as she started to concentrate on eating better after her battling breast cancer.  Her personal chef Chuck taught her how to eat right and deliciously with seasonal, locally grown, and vitamin-rich meals and she decided to collect the recipes in her cookbook as well.
Eva Longoria
Eva Longoria is not desperate in the kitchen. Her cookbook traces her life story sharing recipes from everything from she was brought up on to meals inspired by some of her favorite places to travel and everything in between. Her cookbook includes 100 of her favorite dishes that are based on local, fresh, easy-to-find ingredients.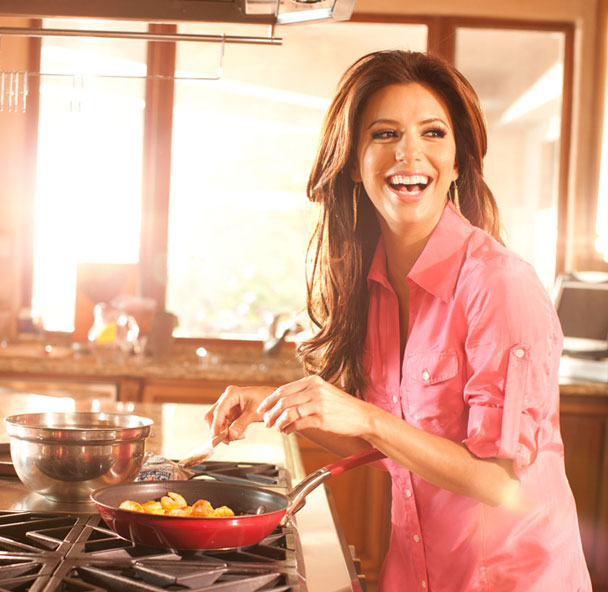 Gwyneth Paltrow
Gwyneth Paltrow will teach us how to look good and feel great as while cooking she stays away from coffee, alcohol, dairy, eggs, sugar, shellfish, wheat, meat, soy or anything processed at all.