Emma Stone is on the cover of American Elle Magazine and what's more – Emma Stone got interviewed by her celebrity friend Jennifer Lawrence in this new magazine' s issue as that is what Emma requested! The two met in New York to discuss a new project, living life in the public eye, and turning the big 3-O.
And the interview is – let's say – "like" when two really good friends meet:
Wait! We need to talk about Maniac.
The thing I liked about Maniac was that it's about people who have their own internal struggles and are trying to fix them with a pill. But you see over the course of the show that human connection and love is really the only thing that gets us through life. I liked that idea, and I love Jonah [Hill]. I had worked with him on the first movie I ever did [Superbad], so it was, like, 11 years later.
So when you met him, was he, like, a big deal?
I was 17.
And you were nobody?
[Laughs and changes voice] I was a nobody. I was a nobody. It was really early on for him, too. [JL gets interrupted by a call from her dad, promises to call him back]
He never calls me, so I could not ignore that.
Do you know that her dad makes jam?
He makes blackberry jam. But he only makes it for people if they're really going to eat it.
She was like, "My dad wants to know if you want some of the jam, but only if you're really going to eat it because he doesn't want to waste a label on you." It was so good.
He's so cute.
Truly the sweetest, it's heartbreaking. Wait, what was I saying?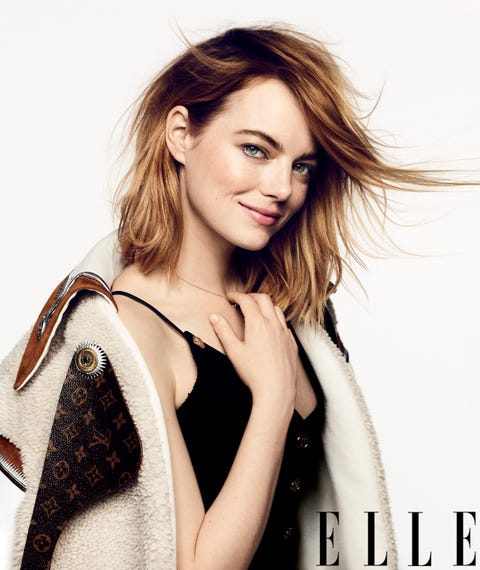 My twenties were a really interesting time, and there's been a lot that has happened in these past 10 years, both positive and not as positive. It's weird how much turning 30 crystallizes your life. Instead of just living the dreams that I had in my youth and getting to do the job that I love to do and making friends and going through all of that, it's like, Now what do I actively want as an adult?
For getting more of the friendly and sweet interview, see Elle Website.
Cheers to their friendship!